This post was originally published on this site
Picture it: Washington, DC, 2019. Speaker of the House Nancy Pelosi is planning a visit to Taiwan to the disapproval of President Trump. The following dialogue takes place during a White House press briefing.
CNN's Jim Acosta: An official who is associated with Chinese State media is suggesting that if Speaker Pelosi tries to go to Taiwan that her plane could be shot down. Does the president have a response to that?
WH Press Secretary Kayleigh McEnany: I'm not going to speak to a hypothetical.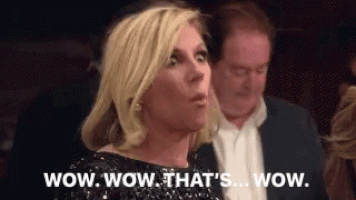 Now that you have something to compare, watch this dialogue between DOOCY and Karine Jean-Pierre, who sucks at her job.
The president of the United States does not have a response to China threatening to kill the speak of the house of the United States. In what I'm sure is a totally unrelated note to the White House sucking at communications, this news broke an hour after.
Let's recap. China is very bitchy about the idea of Taiwan thinking they can be their own country, so much so that they made John Cena bend the knee while sucking the cock. Nancy Pelosi, love her or hate her, wants to acknowledge Taiwan with an official visit. Joe Biden and the people who control Biden told her not to. Pelosi said she is going to go anyway because her body her choice and how dare Joe Biden mansplain where she goes. China then threatened to kill her. And now, the official statement from the White House is, "Meh."
I'm not even upset with the incompetent messaging from the White House as much as I am impressed. Someone who sucks this much at their job would need to concentrate and hone their skills so as to go out of their way to be this terrible, but Karine Jean-Pierre is just a natural at it.
The Louder with Crowder Dot Com Website is on Instagram now! Follow us at @lwcnewswire and tell a friend!

Everything You Need to Know About the Escalating Taiwan Situation | Louder With Crowder

youtu.be